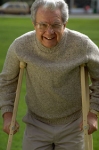 FMLA Administration Services

More and more, employers are outsourcing legally sensitive and time-consuming administration for programs such as FMLA (Family Medical Leave Act) to experts in the laws with established processes. MedSoft's combination of innovative technology and 1-to-1 service administration guarantees that your FMLA administration will be handled quickly and accurately.








Why outsource your FMLA administration?

Outsourcing your FMLA administration brings with it many advantages. Not only do you pass your liability over to MedSoft but you also distance your company from the personal aspect of FMLA administration. Your HR staff will appreciate the way we treat your employees and will benefit from the uncomfortable position they may sometimes be put in with regards to their coworkers.

The cost benefits associated with outsourcing FMLA more than outweigh the expense. FMLA leave requests drop an average of 50% after the first year of service when a company outsources their FMLA with MedSoft. This creates a fair environment for your employees and a decrease in costs associated with abuse.


Comprehensive FMLA Services
We deliver company compliance with a hold-harmless guarantee.


Hold Harmless guarantees compliance


Consultative session to review policies


24/7 Online FMLA activity reports


Documentation of all communications


Health and legal professionals on retainer


Toll-free and online leave request options


Staff trained on Federal and State leave laws


Account management team for superior service


"Jessie is FANTASTIC !!! Our site has a ways to go to get "compliant", but Jessie's patience and knowledge are just what we need to get us there. SHE'S WONDERFUL!"

Manufacturing Company
Lafayette, IN



Click here to request a quote

or call us at 888.476.4421!