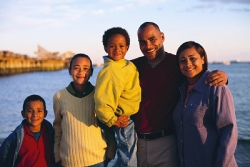 State Continuation Services

Many states have specific laws that either go along with COBRA, supercede COBRA, or add a compliance burden on employers who do not have to comply with COBRA.


An example of this would be Minnesota which has a significant amount of statutes governing continuation even for groups of less than 20 employees. Minnesota law also has a provision requiring the continuation of group life insurance. Finally, there are additional time limits on events such as divorce, disability, and death of employee.


MedSoft has devoted 10+ years of research and has hired experienced staff with extensive knowledge of State Continuation to help our clients stay compliant.


State Continuation Services
Let MedSoft's extensive compliance knowledge benefit your company.


Carrier terms and reinstatements
Mail Notice of Right To Continue
Process check and ACH payments
Toll-free help line
Open Enrollment communication
Mail Initial General Notice
Send coverage termination letter
Hold harmless guarantee
Click here to request a quote